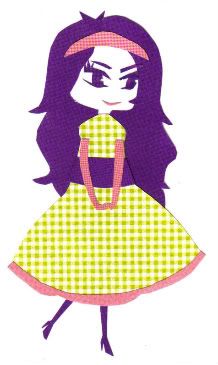 Seriously, I've never been into this whole blog thing. As much as the concept of writing about my opinions in detail on the internet scares me a bit, it's a breath of fresh air compared to other things haha. As much as I am an opinionated person, this blog will mostly be about my art. Which brings me to my thesis...
Our theme this year at SVA is...FAIRY TALES! Best theme ever! We have to take a fairy tale and put our spin on it. I chose to take The Little Match Girl and set it in the future with the match girl being a robot being neglected by her inventor's husband after the inventor dies. I've got some ideas for the character design and so far I've come up with this:
Not sure if all of my class likes it is very close to being just what I wanted. It also happens to be the most time I've spent on a piece since last school year. I don't have much to say this blog. There will be more to come in the future I hope.